Roof Stain Removal in Cary NC
A dirty roof isn't easy to clean, especially if you aren't a trained professional that has the right equipment. Not only is it a difficult chore, roof cleaning Cary NC can be dangerous. Even if you avoid injuring yourself, cleaning your roof with the wrong tools and roof cleaning chemicals can ruin your shingles and damage your roof. That's why it's always good to have a roof stain removal company in Cary that you can rely on to get rid of dirt & grime that is caked onto your roof. EZ Flow window cleaning is a locally owned and operated roof cleaning company in Cary that has years of experience working with homeowners in Cary NC. Give us a call or contact us online for a free estimate on roof washing Cary NC.
Questions About Roof Cleaning in Cary NC
EZ Flow Provides Comprehensive Roof Cleaning in Cary NC
Keeping your roof clean throughout the year doesn't have to be hard. Instead of spending your precious time and risking injury cleaning your roof, let EZ Flow clean your roof. Our team of expert roof cleaners Cary NC understands that your roof is exposed to weather from all 4 seasons, but we also know the best ways to keep your roof clean. It doesn't matter if you clean your roof regularly or haven't had it cleaned for years, we can get rid of the toughest dirt and grime. This is because we use the right equipment and eco-friendly roof cleaning chemicals for roof stain removal in Cary NC. If you are looking for a highly rate roof cleaning company in Cary that you can depend on, contact EZ Flow today. We will provide you with a no-obligation quote on roof cleaning in Cary.
Is Roof Cleaning Cary NC Necessary?
Your roof is one of the largest and most noticeable pieces of your home. You may not take notice of your roof unless there's something wrong with it, but keeping it cleaned is a way to help prevent issues from occurring to begin with. Roof cleaning in Cary NC provides a lot of benefits including:
Increases Curb Appeal
Removes Debris That Can Clog Gutters
Maintains Shingle Warranty
Deters Nesting Animals & Pests
Prevents Roof Damage
Prolongs The Life Span Of Your Roof
Can Lower Future Repair Costs
And more!
Choosing a roof cleaning company in Cary can be hard with so many to choose from. Some companies use a high pressure power was, which can damage your shingles, so you should look for a company that does a soft wash pressure cleaning for your roof. It's also important to make sure that the company you work with does quality work and cares about customer service. Feel free to check out our Google reviews here. Schedule service or contact us for a free quote on roof cleaning in Cary today.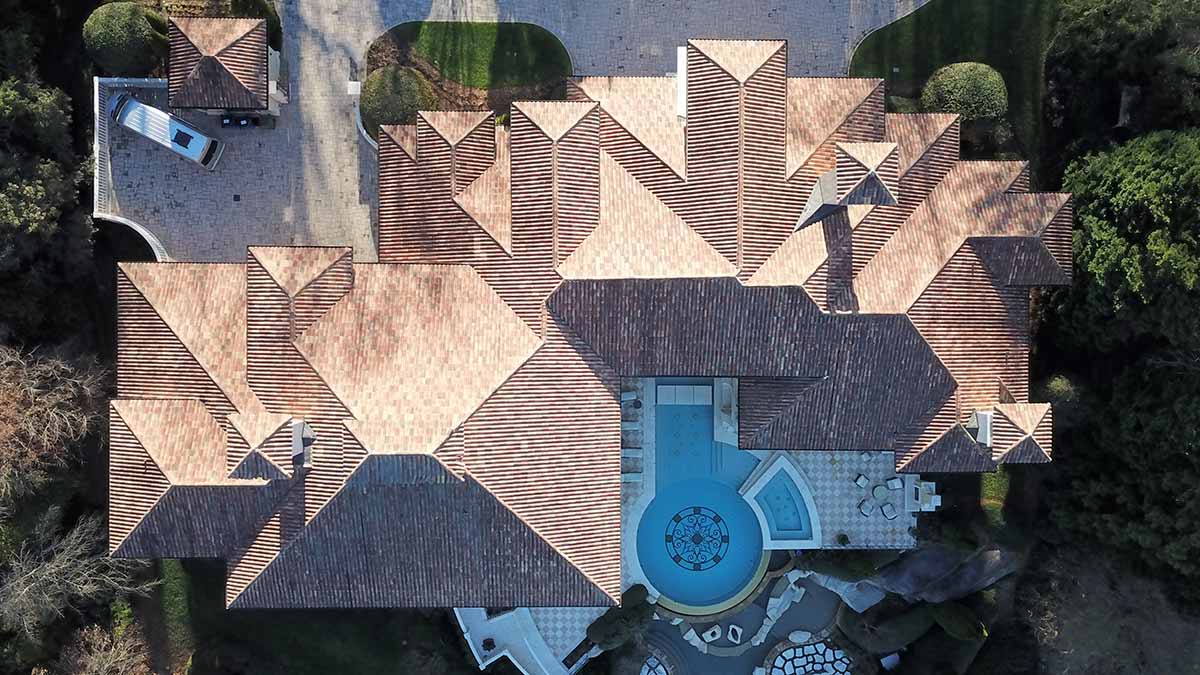 Other Pressure Washing & Window Cleaning Services Cary NC
Get a Free Estimate For Roof Cleaning in Cary NC
Your roof takes a lot of punishment throughout the year, heavy rains, wind, pollen, and other debris can all lave your roof dirty and stained. If you don't clean your roof the stains be harder to remove and can even eventually lead to damage. EZ Flow is the roof cleaning company in Cary that you can count on to keep your roof clean throughout the year, affordably and professionally. At EZ Flow we provide more than just roof washing Cary, we also provide window cleaning, deck restoration, solar panel cleaning, dryer vent cleaning, pressure washing, home exterior washing, gutter cleaning, and concrete cleaning. For a free quote on Roof cleaning Cary NC, or any of our other pressure washing services, give us a call at 919-518-4929 or contact us online today.
We Provide Roof Cleaning in Cary & These Cities:
Wendell
Morrisville
Rolesville
Zebulon