Why Do I Need My To Have My Dryer Vents Cleaned In Raleigh?
Most people don't think about their dryer vents too often, but if they aren't properly maintained and cleaned it can create a fire risk in your home or business. When your dryer vents become clogged or plugged, even partially, the lint can build up in your dryer causing it to run hotter than usual. It doesn't take an expert to understand that excessive heat & the presence of lint can lead to fire. At EZ Flow, we understand that these fires are completely preventable with dryer vent cleaning in Raleigh. Our team will get rid of any plugged up vents and remove any clogs leaving your dryer vents clean and clear. Contact us for a free estimate today.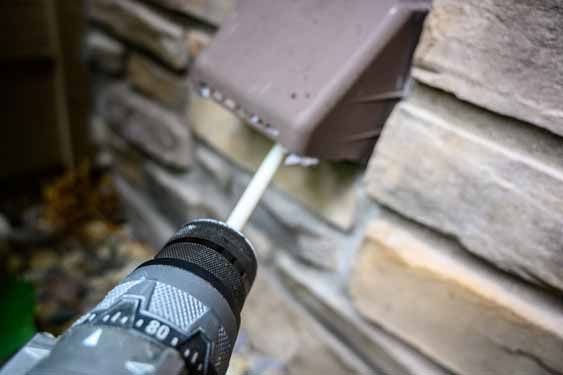 We Are The Trusted Name In Dryer Duct Cleaning Raleigh NC
EZ Flow has been providing dryer duct cleaning in Raleigh for over a decade. Our skilled technicians have the knowledge and experience you can count on to make sure that your dryer vents are clean and free from any lint accumulation or clogs. It can be hard to tell if your dryer vents need cleaning, but there are some warning signs you can be on the lookout for. If you notice that you have higher than normal energy bills, your clothes take longer to dry, you have pets that shed a lot of hair, or your dryer is running hot, you may want to have your dryer vents inspected or cleaned out. All of these things can be a sign that your dryer ducts are clogged. If you suspect a clog, contact EZ Flow, we have all of the necessary equipment to clean dryer vents if varying lengths and complexity. Give us a call for a free quote or to schedule dryer duct cleaning in Raleigh & the surrounding areas.
What Are The Benefits Of Dryer Vent Cleaning in Raleigh NC?
There are a number of reasons that having your dryer ducts cleared in Raleigh can be beneficial to you, below are just a few:
Reduce The Risk Of House Fires
Lower Your Energy Bills
Extend The Life Of Your Dryer
Faster Drying Time For Clothing
Reduce Allergens In Your Home
Keep Your Clothes Looking Good
Reduced Carbon Monoxide Poisoning Risks
Hiring a professional team for dryer vent cleaning in Raleigh can help you save money by extending the life of your dryer & clothing, as well as by reducing your energy costs (which is also good for the environment). However, aside from saving you money, it can help prevent injuries and illnesses. Clogged dryer vents can lead to moist air being expelled from your dryer which promotes mold  and other allergens to grow. Additionally, gas powered dryers with clogged gents make it hard to exhaust dryer fumes, which can lead to carbon monoxide poisoning. The main safety concern with plugged dryer vents is fire. In fact, on average, there are more than 10,000 home fires a year that could have been prevented by having cleaned vents. Instead of waiting until there's a noticeable issue, contact EZ Flow to schedule dryer vent cleaning in Raleigh NC today.
Our Raleigh Dryer Vent Cleaning & Pressure Washing Services
Get A Free Quote On Dryer Vent Cleaning Raleigh NC Today!
Getting your dryer vents cleaned in Raleigh doesn't only save you money, but it can cut down on fire risks and improve the air quality on your home. EZ Flow is a highly rated, affordable, and reliable dryer duct cleaning company in Raleigh. Of course, we provide more than just dryer vent cleaning, we have over a decade of providing  power washing, deck & patio cleaning, roof cleaning, window washing, home exterior washing, solar panel cleaning, , and gutter cleaning in Raleigh NC. We offer these services throughout service area to both commercial and residential clients. Our service area includes the Triangle area of North Carolina including, but not limited to: Fuquay Varina, Youngsville, Durham, Raleigh, Clayton, Morrisville, Wake Forest, Garner, Apex, Holly Springs, Knightdale, Cary, Louisburg, Zebulon, Wendell, Chapel Hill, Carrboro & Beyond. Call us at 919-518-4929 or contact us online for a free estimate on dryer duct cleaning Raleigh NC today.