Let EZ Flow Clean Your Solar Panels In Raleigh, Cary & Apex
Solar panels can mean not having to rely on fossil fuels to power your home or business. The cleaner your solar panels are, the more sunlight they can capture to turn into electricity. Throughout the year your solar panels will accumulate dust, pollen, and other dirt that can stop them from performing at peak efficiency. Waiting for rain may seem like a good idea, but rainwater contains dust particles, so as soon as it dries, it leaves a film on the panels. Cleaning your solar panels can be difficult if they are on your roof, but even if they are accessible, you can damage them if you aren't careful. EZ Flow provides affordable solar panel cleaning in Raleigh, Cary, Holly Springs and the triangle, allowing them to capture more sunlight, allowing you to pay less to power your home.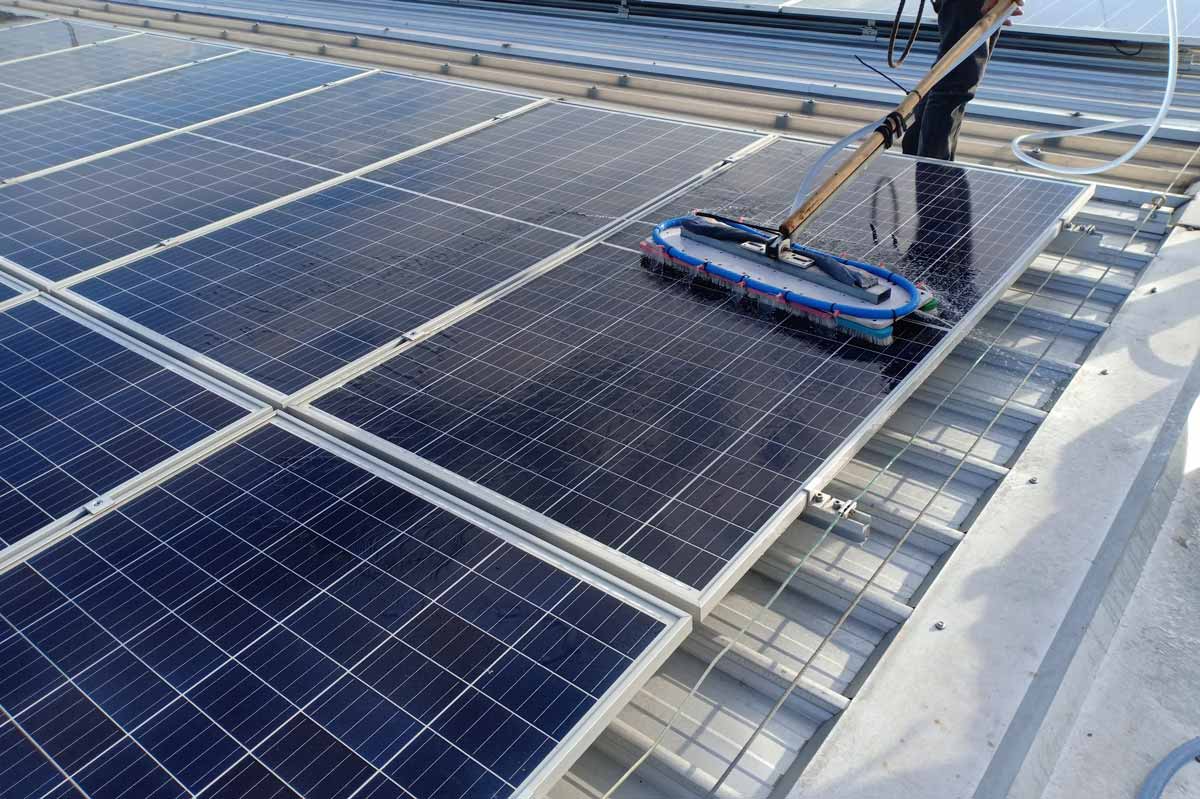 We Clean Solar Panels in Raleigh, Cary, Apex & The Triangle
Cleaning your solar panels is something that should probably be left to the professionals. If they are located on your roof, there is the obvious danger of climbing on your roof to clean them. Even if your solar panels aren't on your roof, they are connected to your electrical system which means extra precautions need to be taken when cleaning them. EZ Flow has years of experience cleaning solar panels in Raleigh & the Triangle. Our team will clean your solar panels to help you maximize their efficiency, helping you save money on your energy bills. 
How Often Should I Have My Solar Panels Cleaned?
At EZ Flow, we recommend cleaning your solar panels once or twice a year, but sometimes external influences can mean they need to be cleaned more often. In Raleigh & the Triangle your solar panels can be covered in pollen, dust, bird droppings, decaying leaves, and other debris. While rain may get rid of some of the debris, it can also leave a residue that can impact their efficiency as well. If you notice that your solar panels aren't generated as much energy as before, or if you can visibly see that they are covered in debris, contact EZ Flow and get a free estimate on Solar Panel Cleaning in Raleigh NC.
Our Pressure Washing Services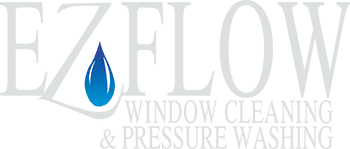 Get a Free Quote On Solar Panel Cleaning Raleigh, Apex, Cary & Beyond
Solar panels are a great way to protect the environment and lower your monthly energy costs. Unfortunately, if your solar panels are dirty they don't generate the same amount power as they do when they are clear of dirt and debris. Cleaning your solar panels can be difficult if you don't have the right training or tools, which is why EZ Flow provides solar panel cleaning in Raleigh that you can count on. We also provide a number of other pressure washing services throughout the Triangle including, but not limited to: Concrete cleaning, deck & patio washing, gutter cleaning & unclogging, dryer vent cleaning. roof washing, window cleaning, and home exterior washing. Our service area includes cities and towns like Raleigh, Cary, Youngsville, Garner, Apex, Knightdale, Zebulon, Clayton, Louisburg, Morrisville, Holly Springs, Chapel Hill, Fuquay Varina, Wake Forest, Durham, Wendell, Rolesville, Carrboro & beyond. For a free estimate on Raleigh solar panel cleaning, or any of our pressure washing services, call us at or 919-518-4929 or contact us online today!